EMERGENCE CREATIVE
ART DIRECTION 
Emergence is a global creative agency dedicated to social impact.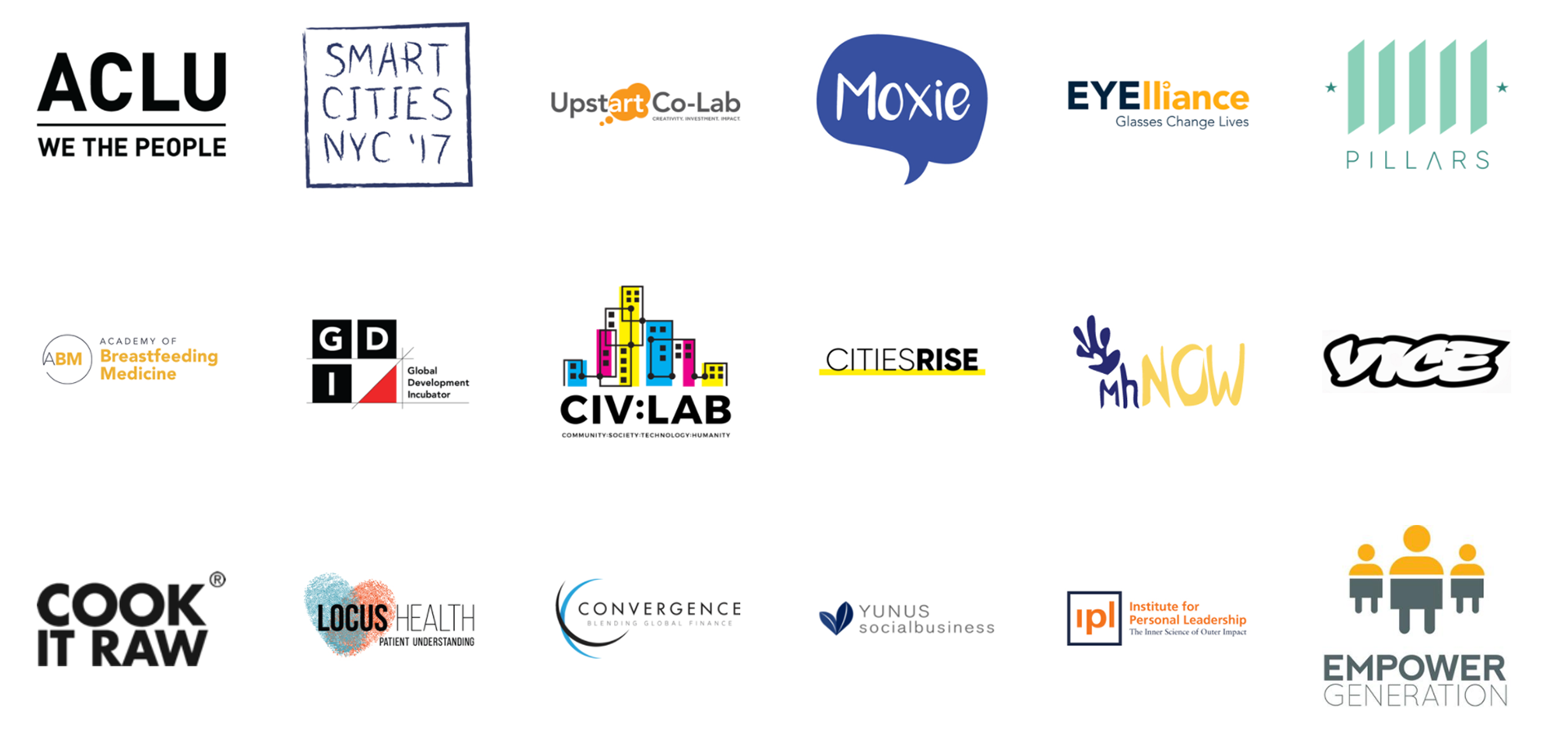 BRANDING
Originally launched by UICC, City Cancer Challenge struck out on its own and needed to brand itself as an independent organisation working to improve cancer care in cities around the world. With a passionate and diverse global team, the brand identity and position needed to be bold, adaptable, and differentiated.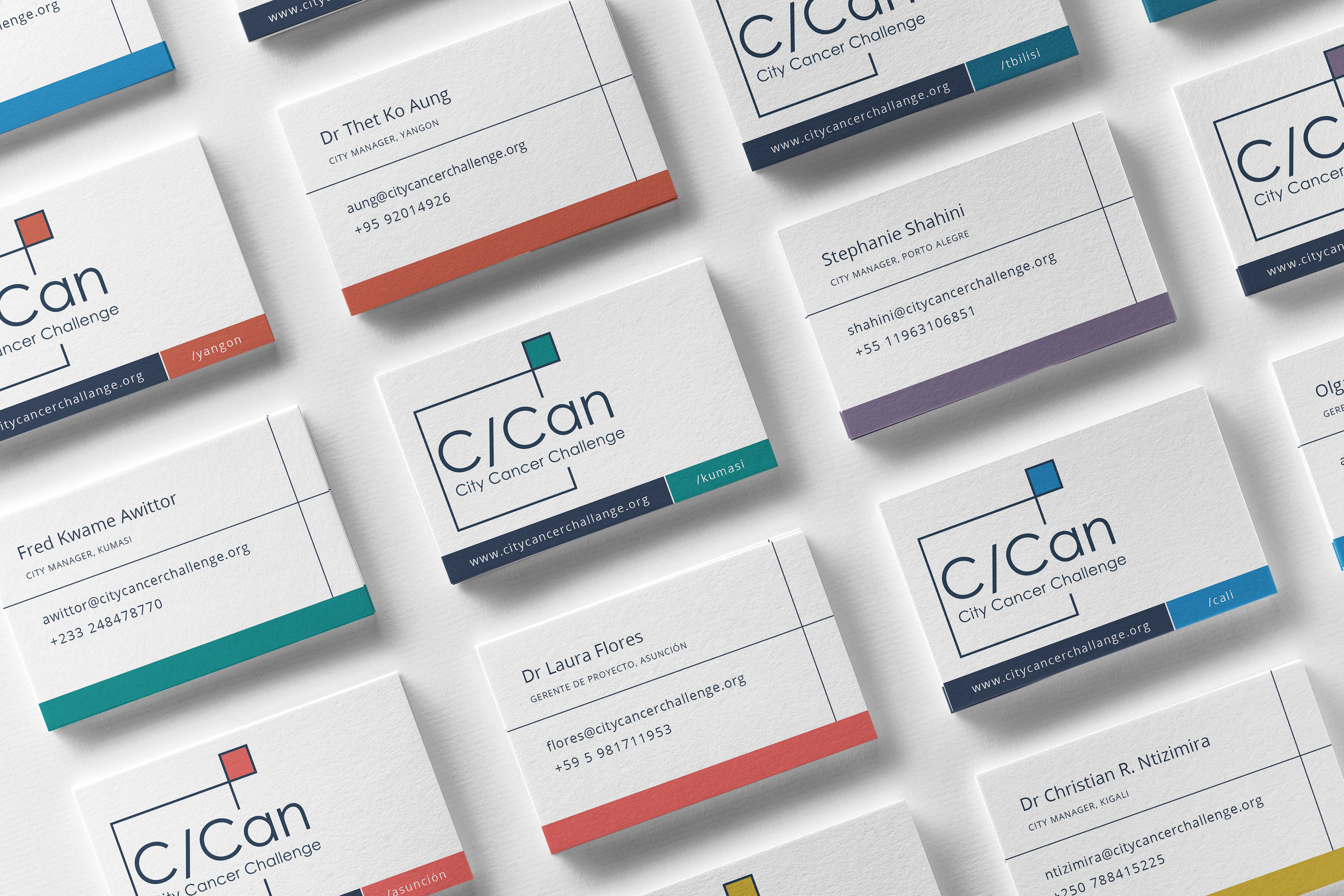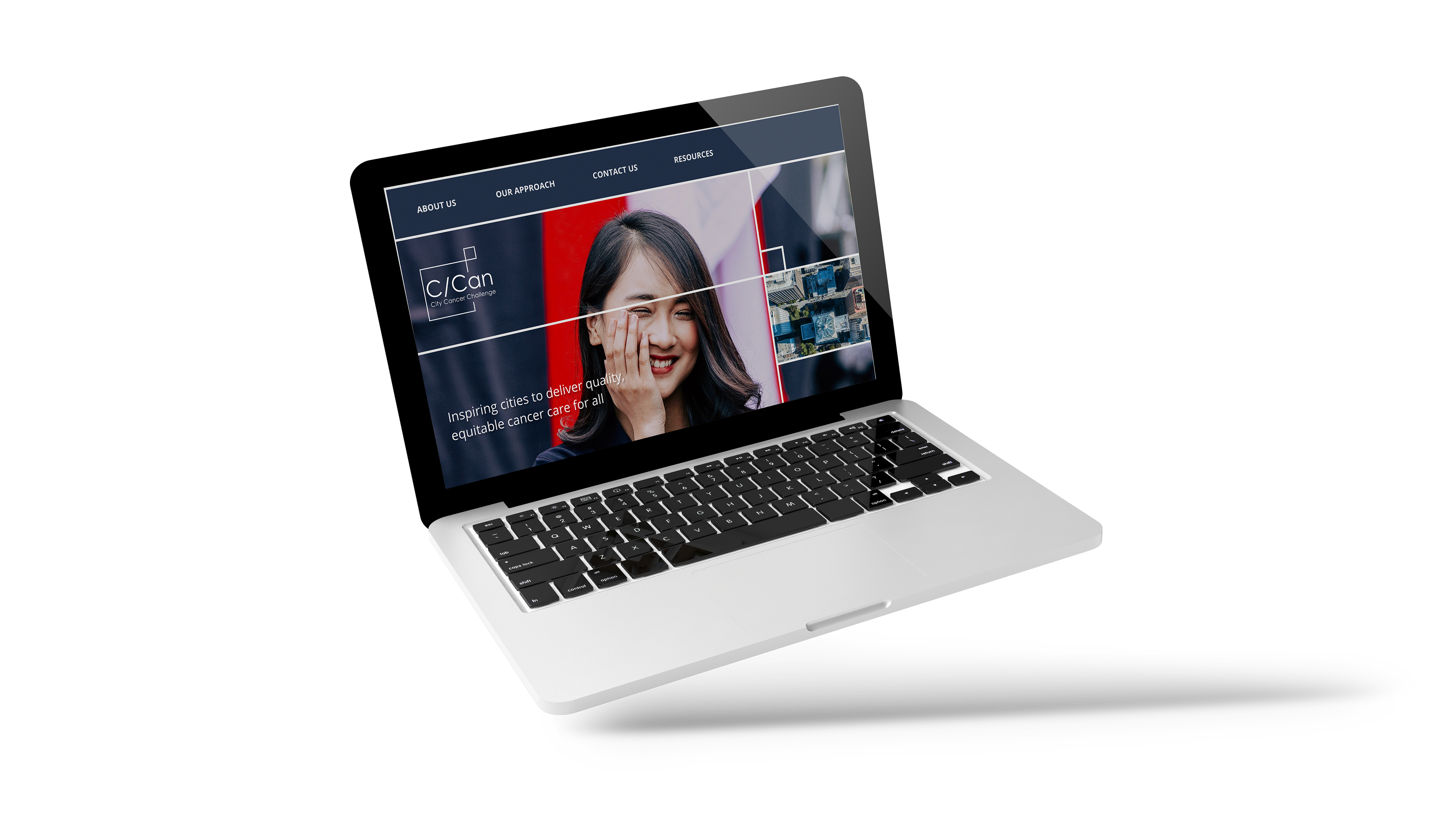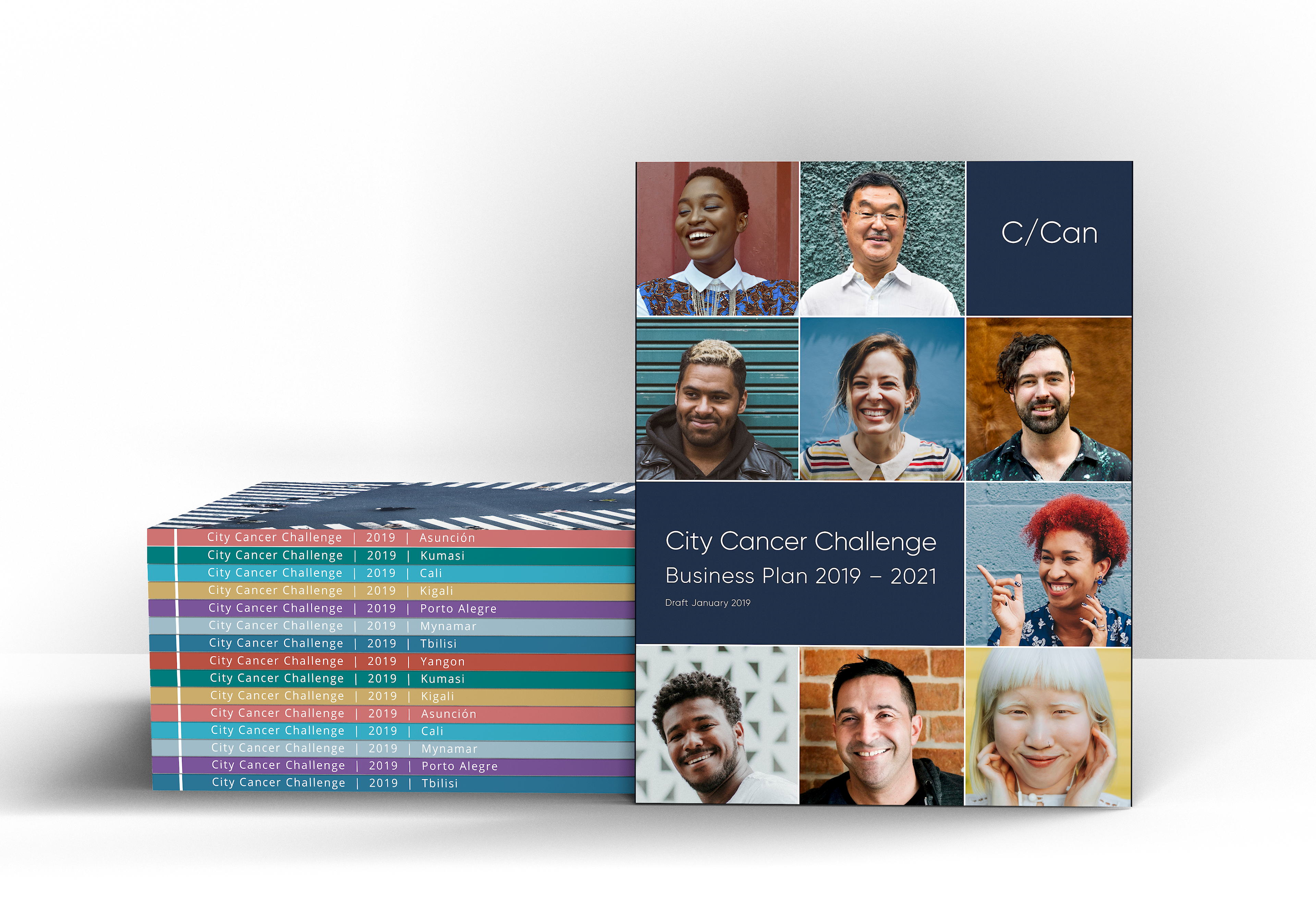 ANIMATION
"Mental health now", or mhNoW, is a global, collective action including private, public, social and philanthropic organizations to find and accelerate proven solutions that address the unmet need to improve mental health. 
The Global Development Incubator (GDI) worked with Emergence Creative and the key stakeholders of the mhNOW collective action initiative including Johnson & Johnson, Grand Challenges Canada, BasicNeeds and StrongMinds to create and produce a launch video for the mhNow collective action. 
CAMPAIGN
Alliance for Safety and Justice wanted to highlight the many barriers and restrictions that people living with felony convictions face upon release from prison, of which most Americans are unaware. The number of people convicted of a crime classified as a felony offense has skyrocketed over the past four decades: There are more than 20 million people (1 in 12 adults)  in the U.S. with a current or prior felony conviction, about four times more than in 1980. These individuals face hundreds of restrictions on employment, professional licensing, voting, housing, benefits, and more. Too often, these barriers prevent them from earning a decent living, supporting their families, and becoming productive members of the community. Rather than relying solely on facts and statistics, we sought to tell a human story that would inspire empathy from the audience. 
BRAND IDENTITY :: LOGO 
A respected global organization, ABM needed to modernize their branding and communications to appeal to a new generation of physicians. We created a vibrant, human brand that captures the scientific rigor as well as the patient care fundamental to their mission.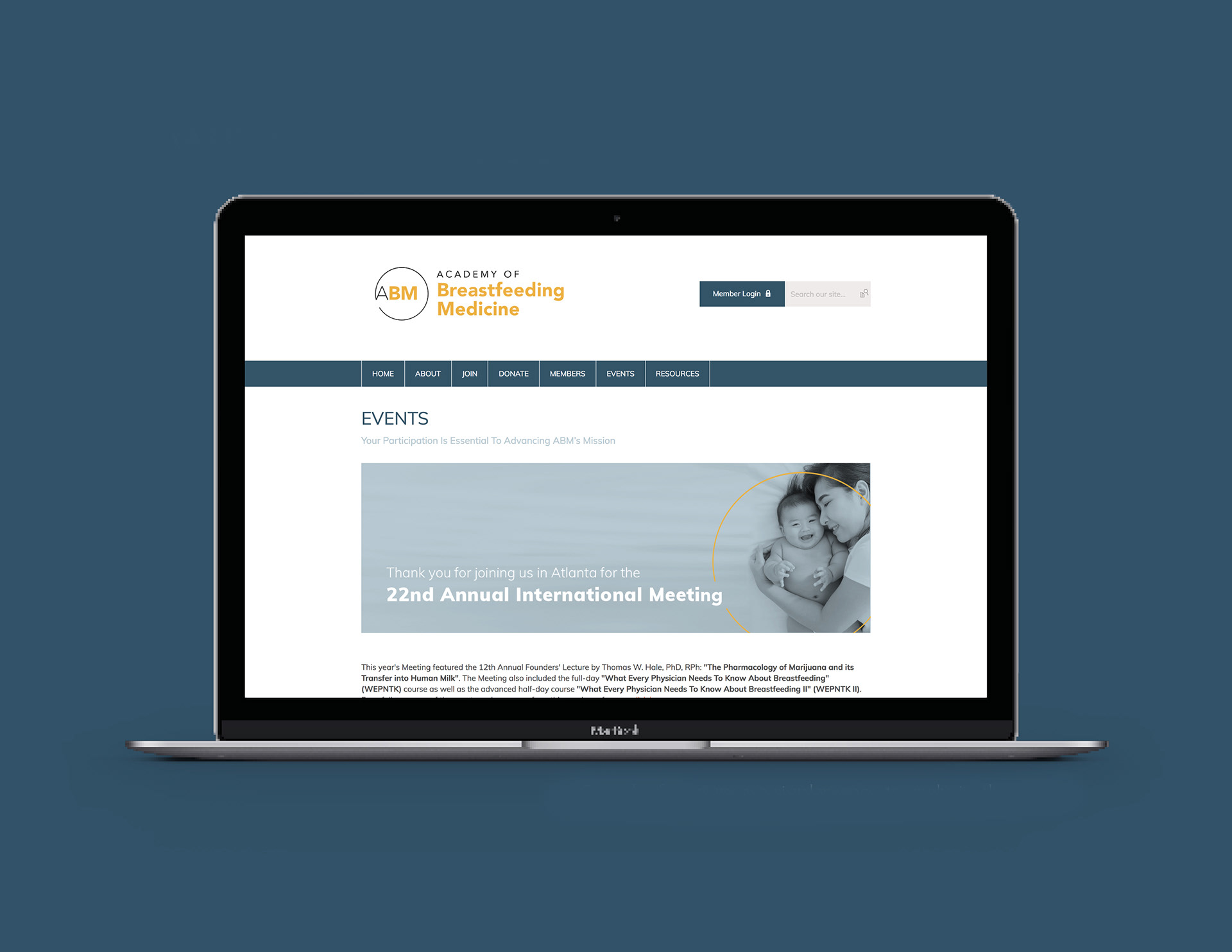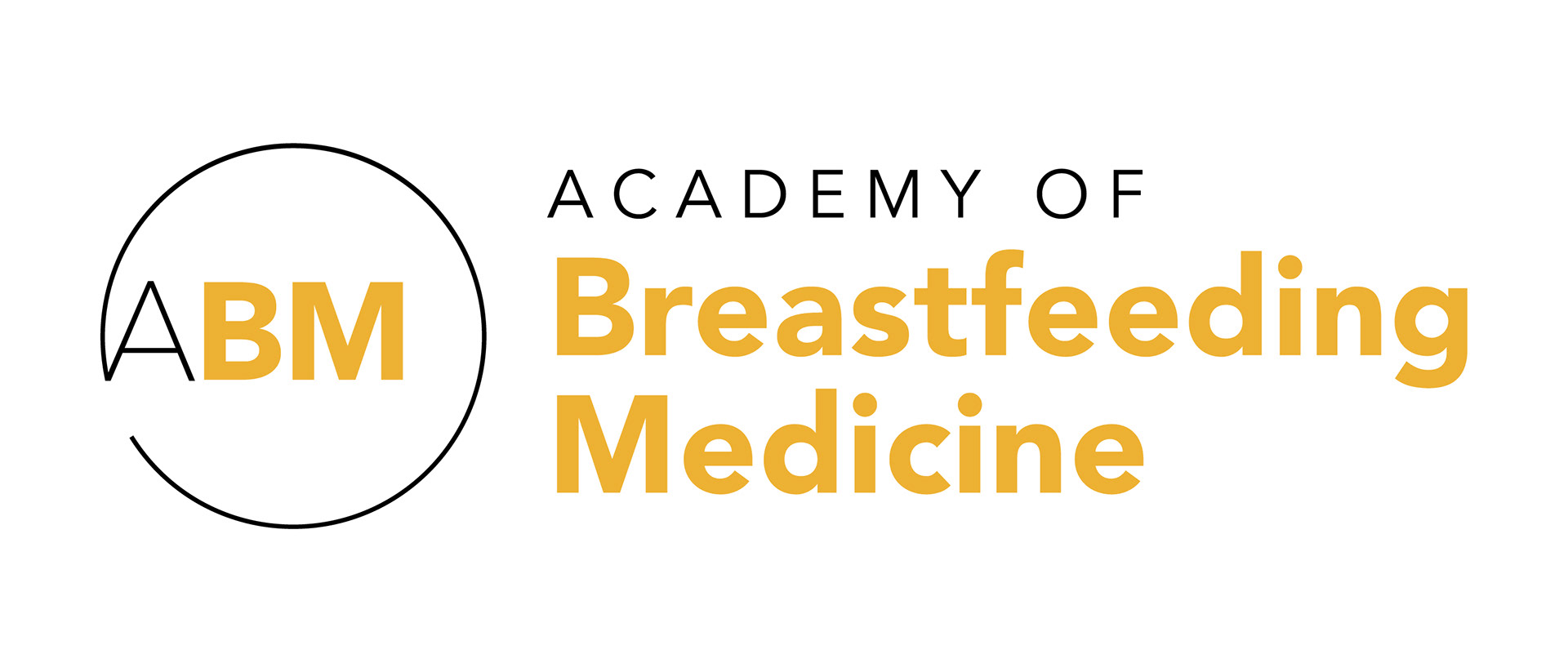 BRAND IDENTITY :: LOGO :: WEB
GDI was born to build. We search out revolutionary ideas, cut across siloes, select promising organizations, and create partnerships that spark new opportunities in international development, global health, agriculture and social enterprise.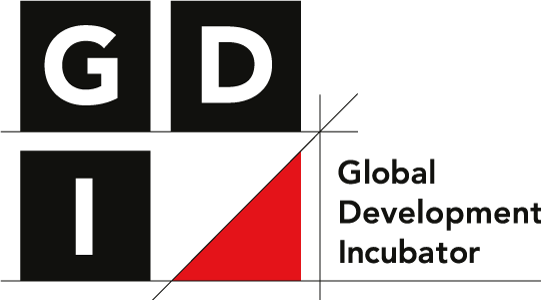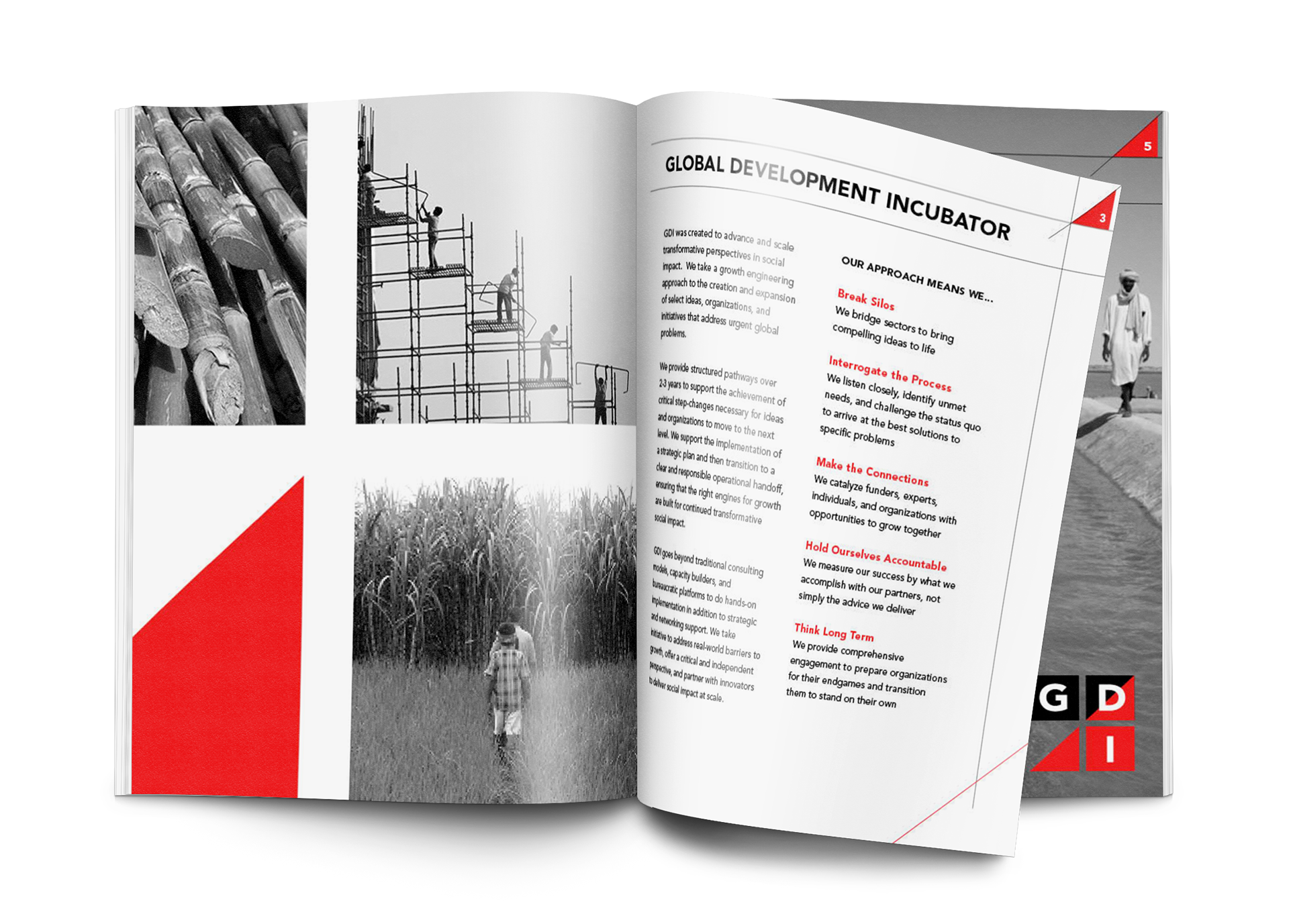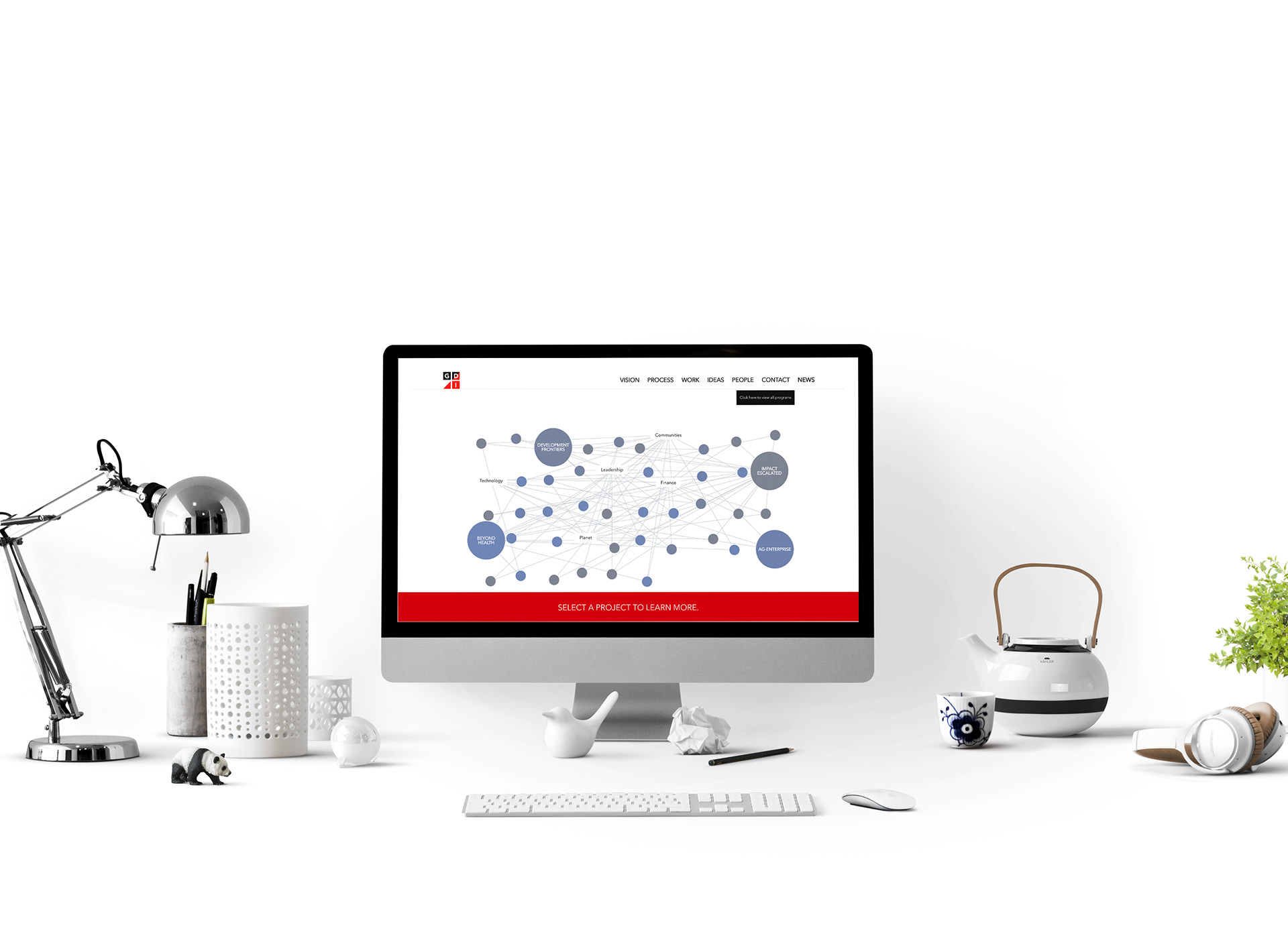 BRAND IDENTITY :: LOGO 
Moxie is a wellness platform that empowers people to live a good life on their own terms. It helps elderly patients track their activity and wellbeing, monitor their medications, and learn about health. The audience is people over 65 years old who have serious and chronic medical conditions.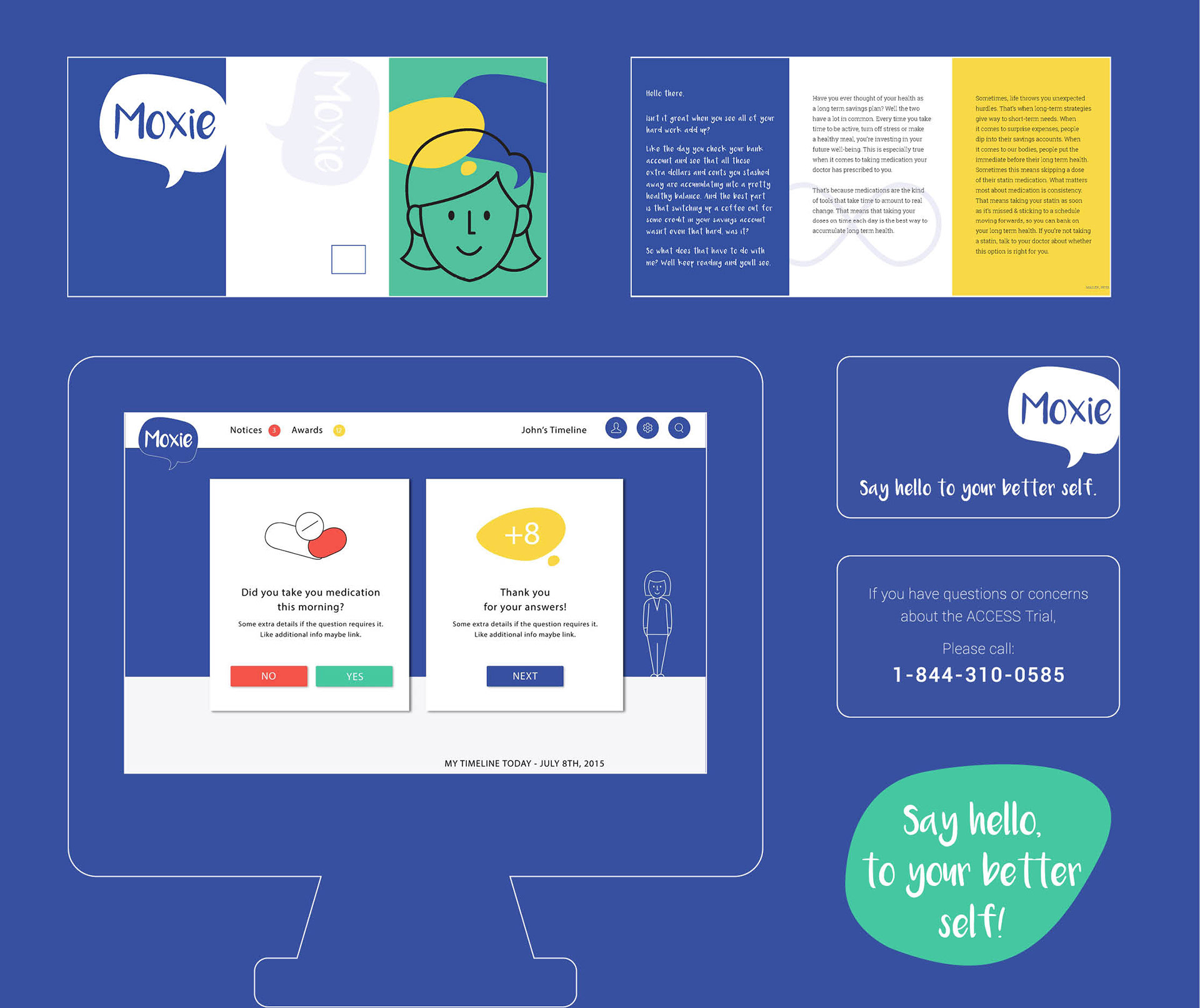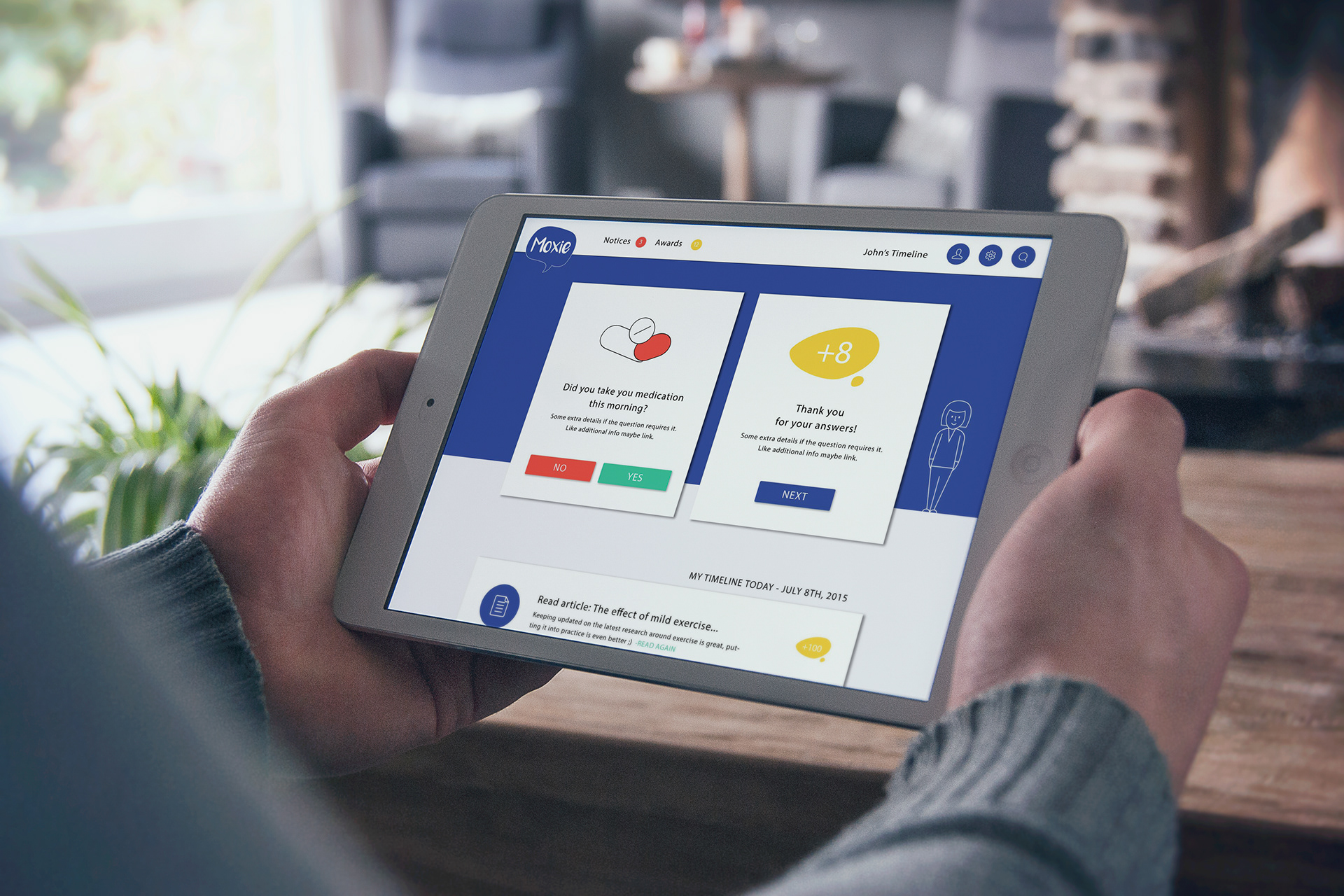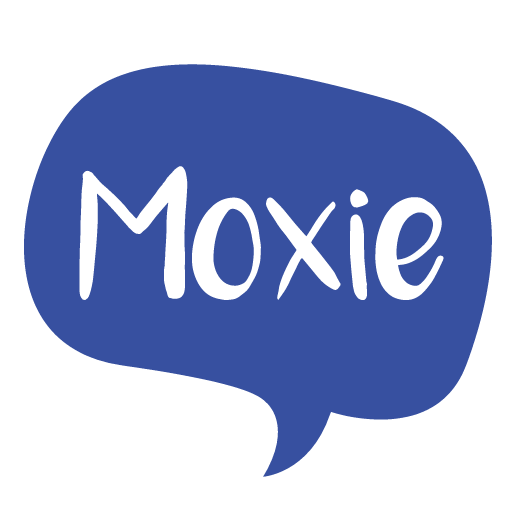 BRAND IDENTITY 
Quantgene has developed the world's first single-molecule, cell-free DNA (cfDNA) sequencing platform to investigate the mutational landscape of your blood with unprecedented accuracy. It can provide deep information about a broad range of clinical conditions, including cancer, at earlier stages than conventional methods. Our proprietary technology is leading the way into the future of medicine: a world in which key diseases are detected and effectively treated well before they become life-threatening.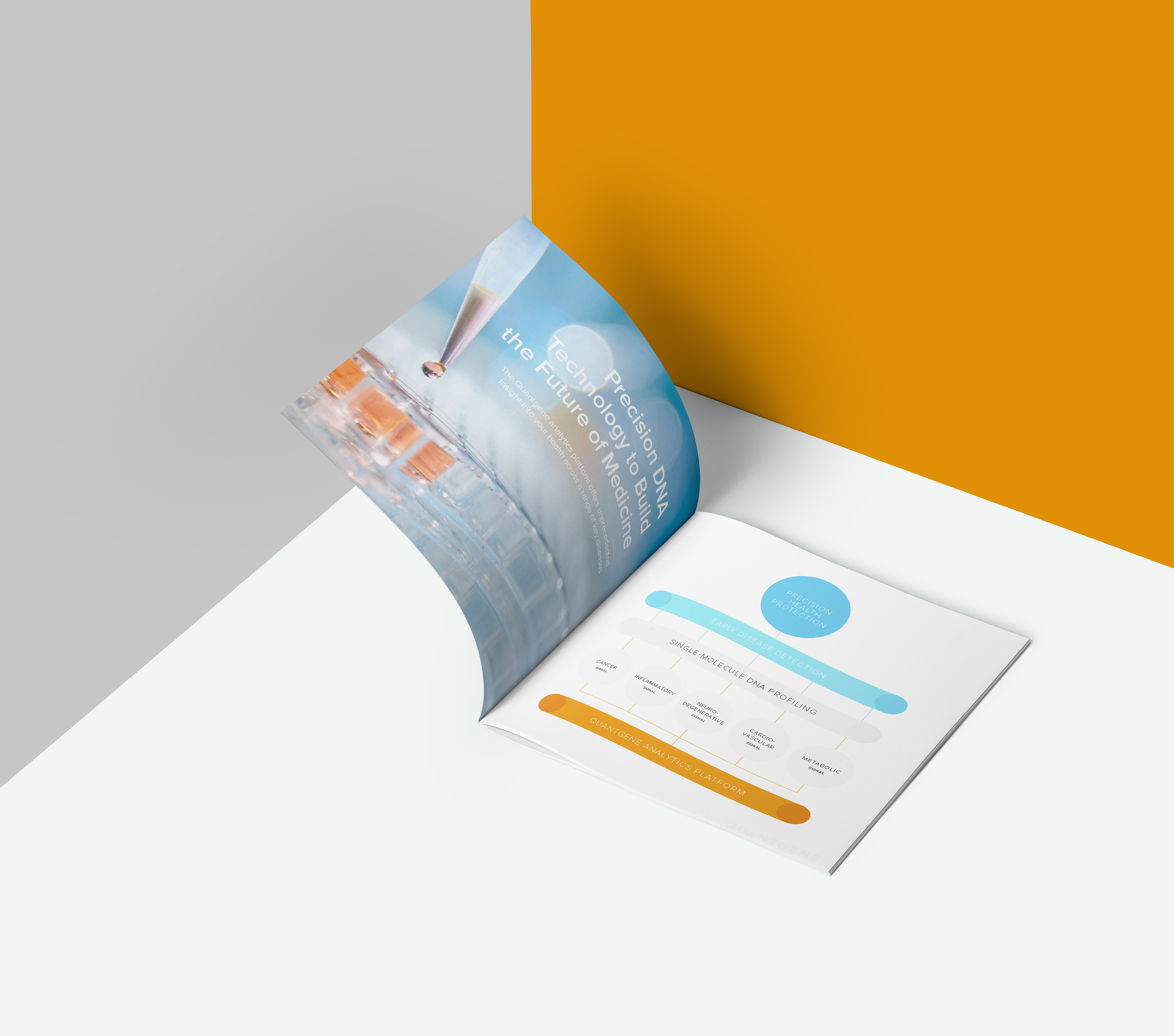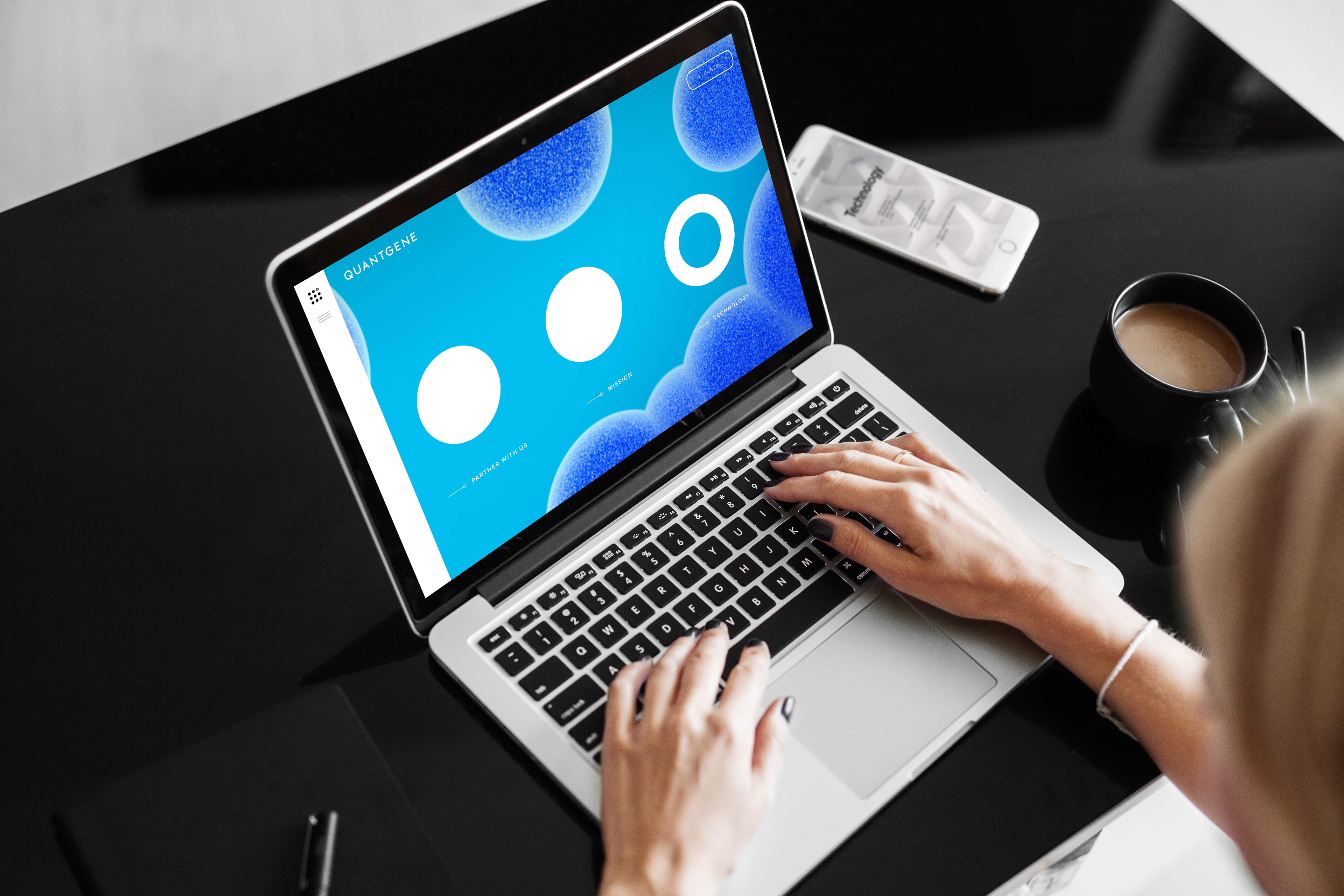 BRAND IDENTITY :: WEB
A digital platform connecting physical places: a curated network for civic innovation, connecting local innovators with government, academia, business, and community both within their cities and around the world. 

BRAND IDENTITY :: WEB
PILLARS is a social investment fund that offers forward looking Americans the opportunity to build a more inclusive and resilient society through programs that elevate and amplify the talents and leadership of American muslims at a time when our country desperately needs a way to celebrate singular identities within a single national narrative.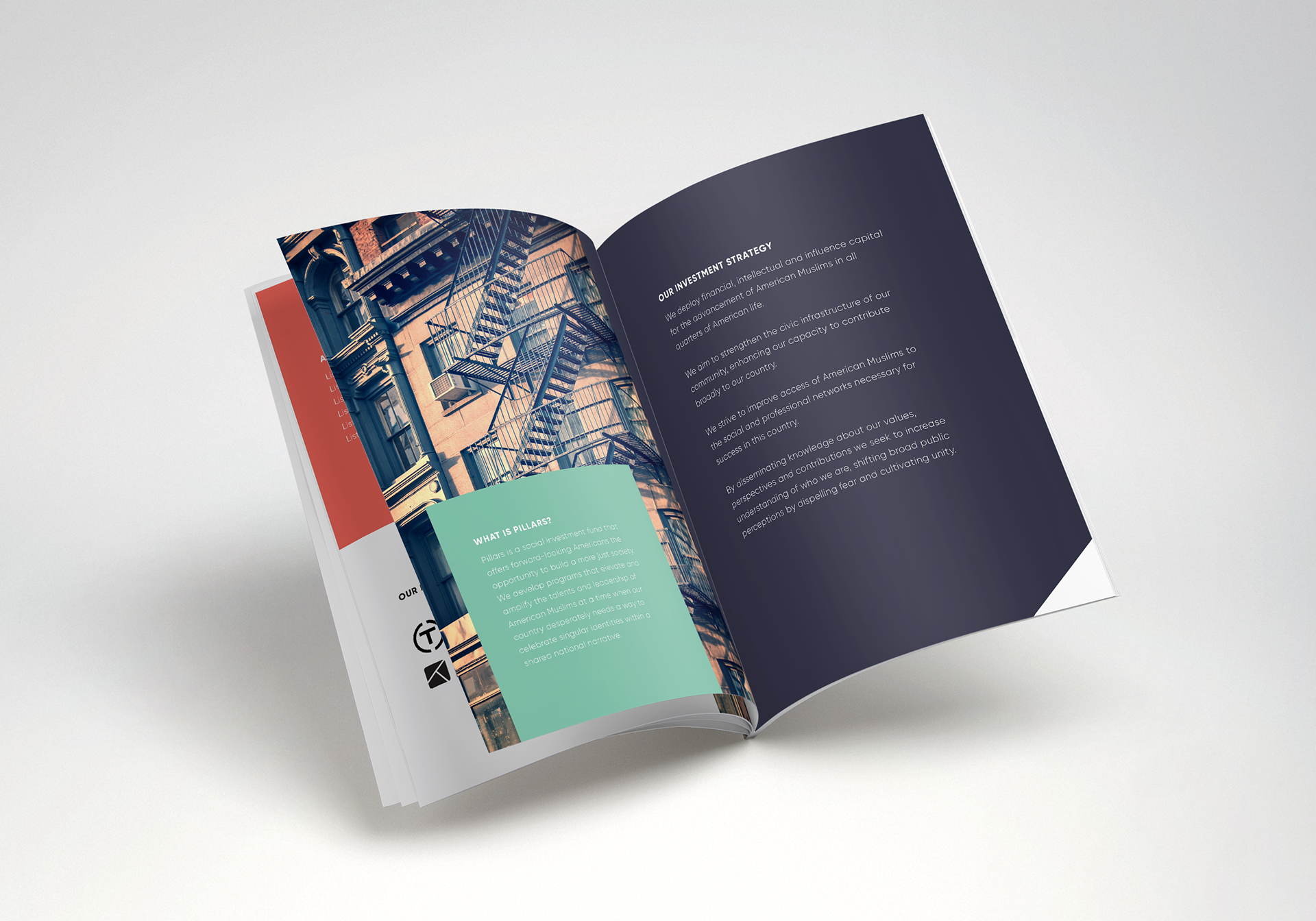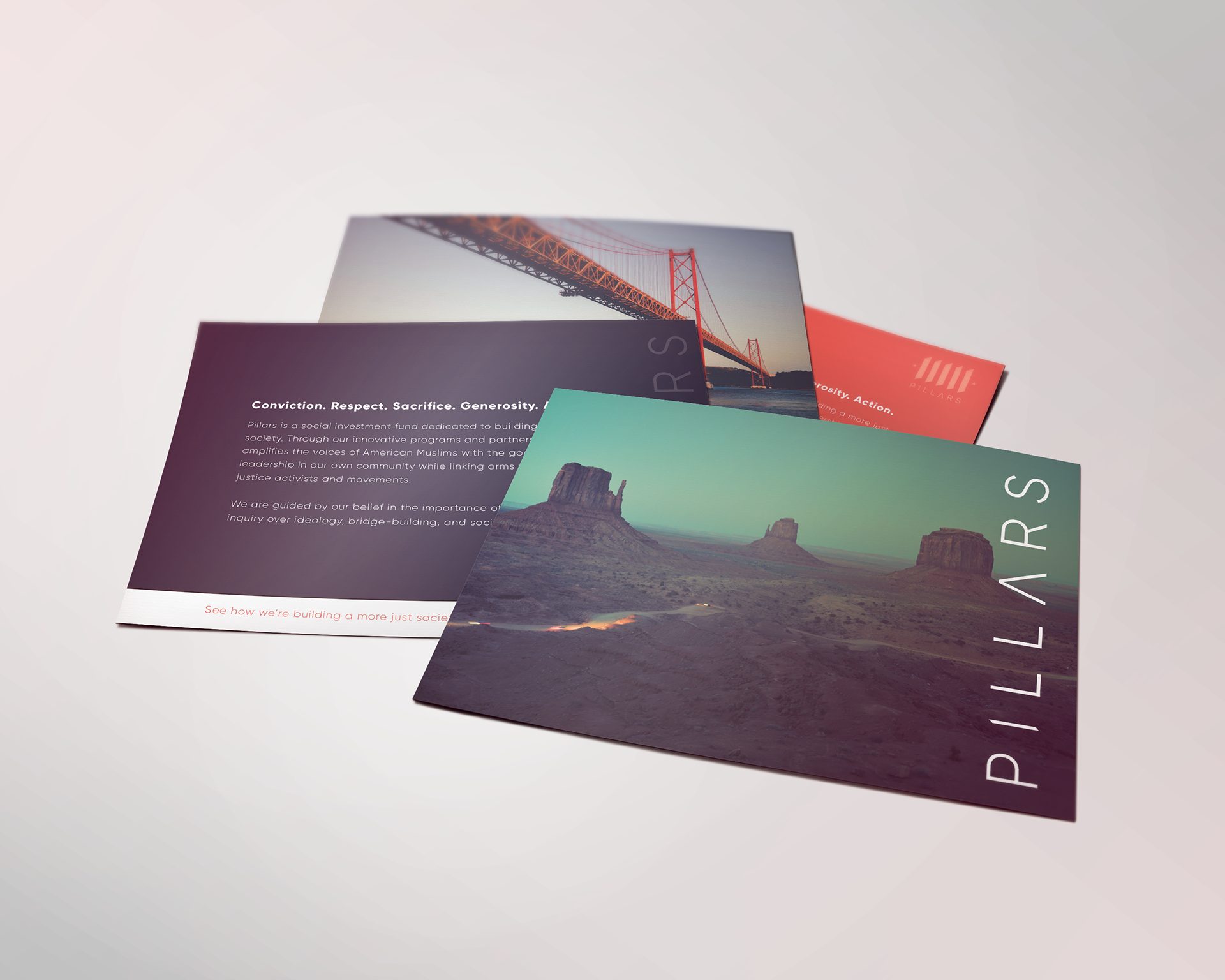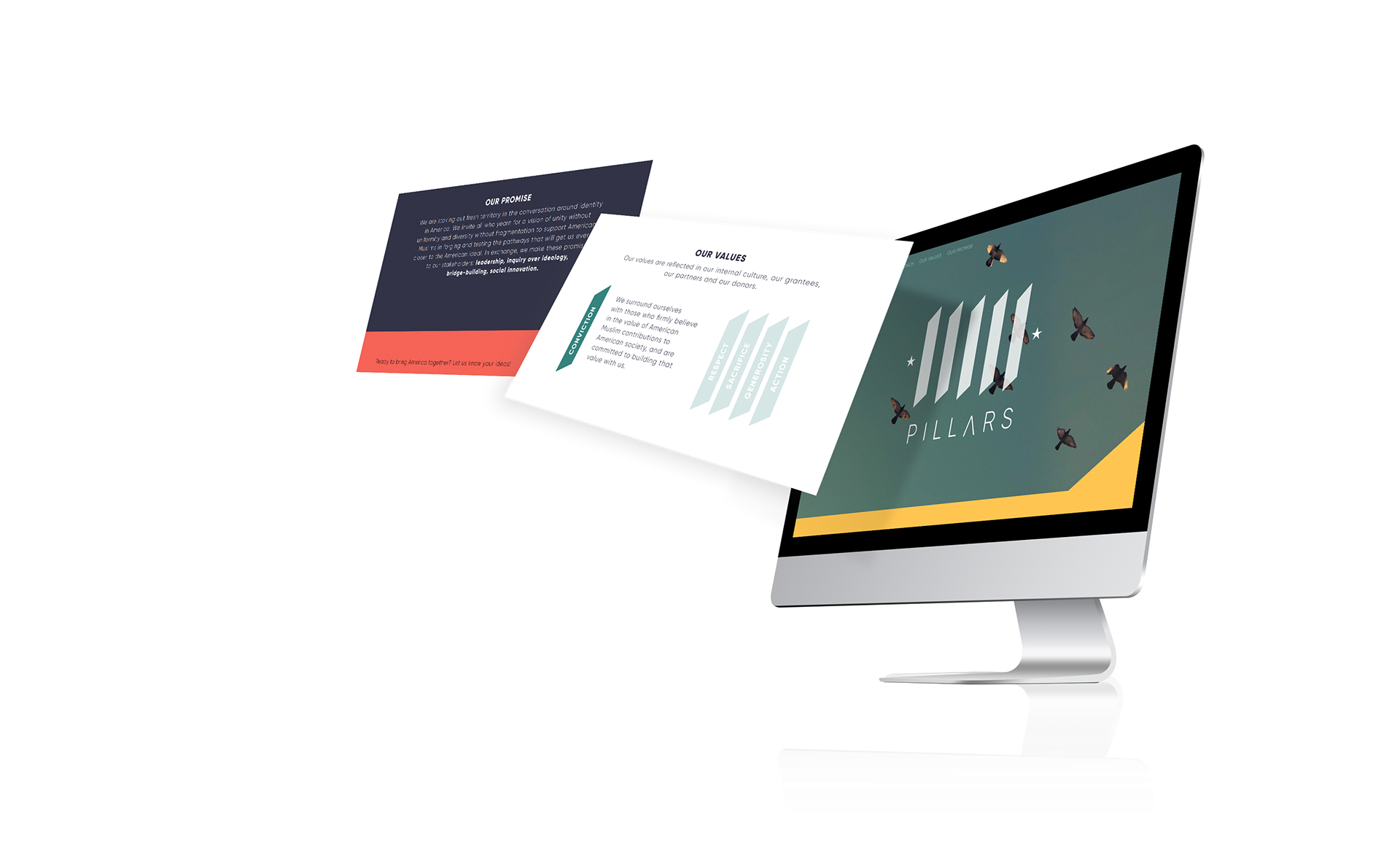 CAMPAIGN
Emergence Creative, in partnership with the American Civil Liberties Union (ACLU), launched a thought-provoking campaign in April 2017 to remind the public of their First Amendment rights and reassure immigrants that they too are protected by the U.S. Constitution. Conceived as a reaction to President Trump's attempted Muslim ban, the campaign features the First Amendment in Arabic, Spanish, and English. Large-scale installations in iconic locations like Times Square increased visibility and sparked conversation.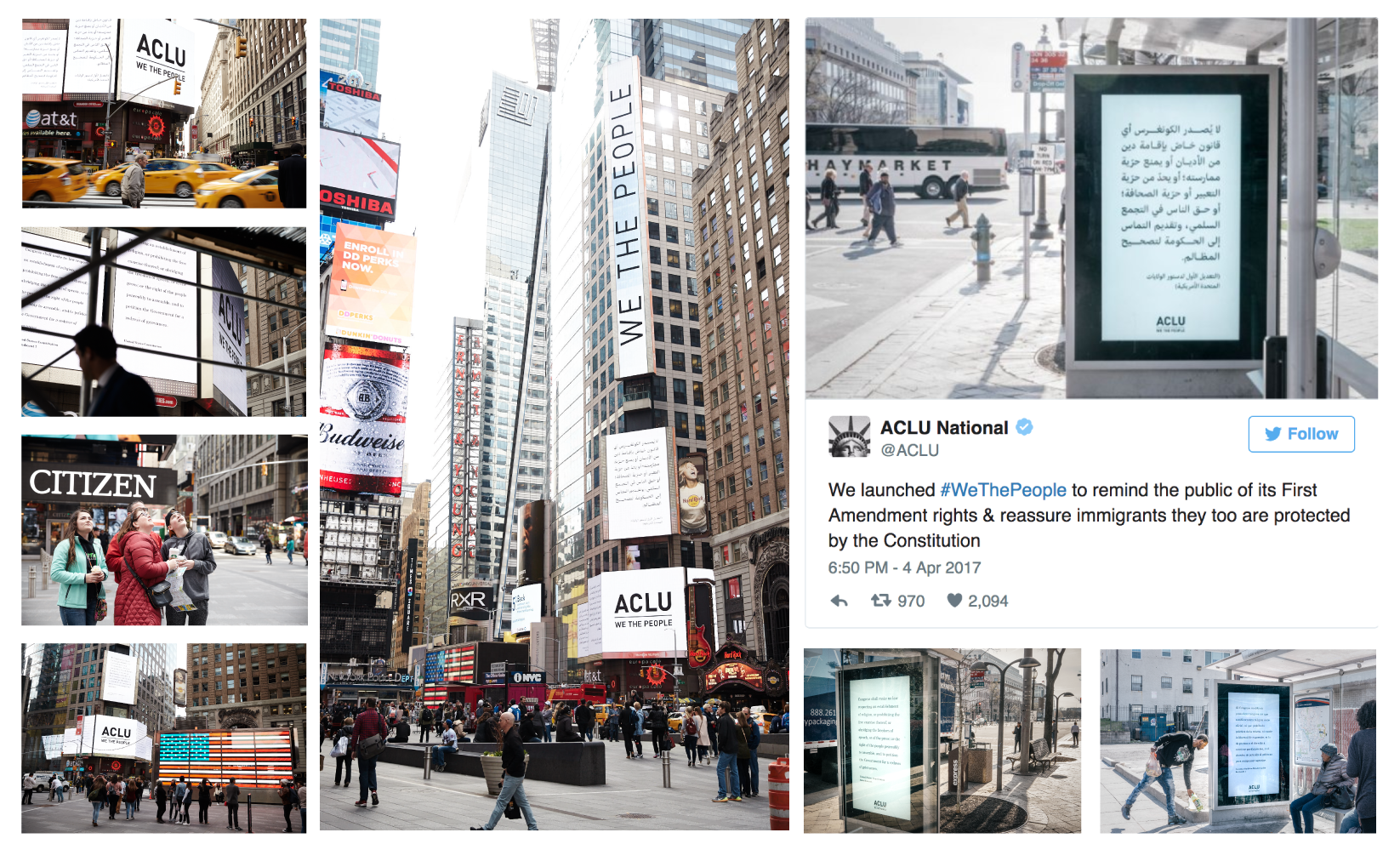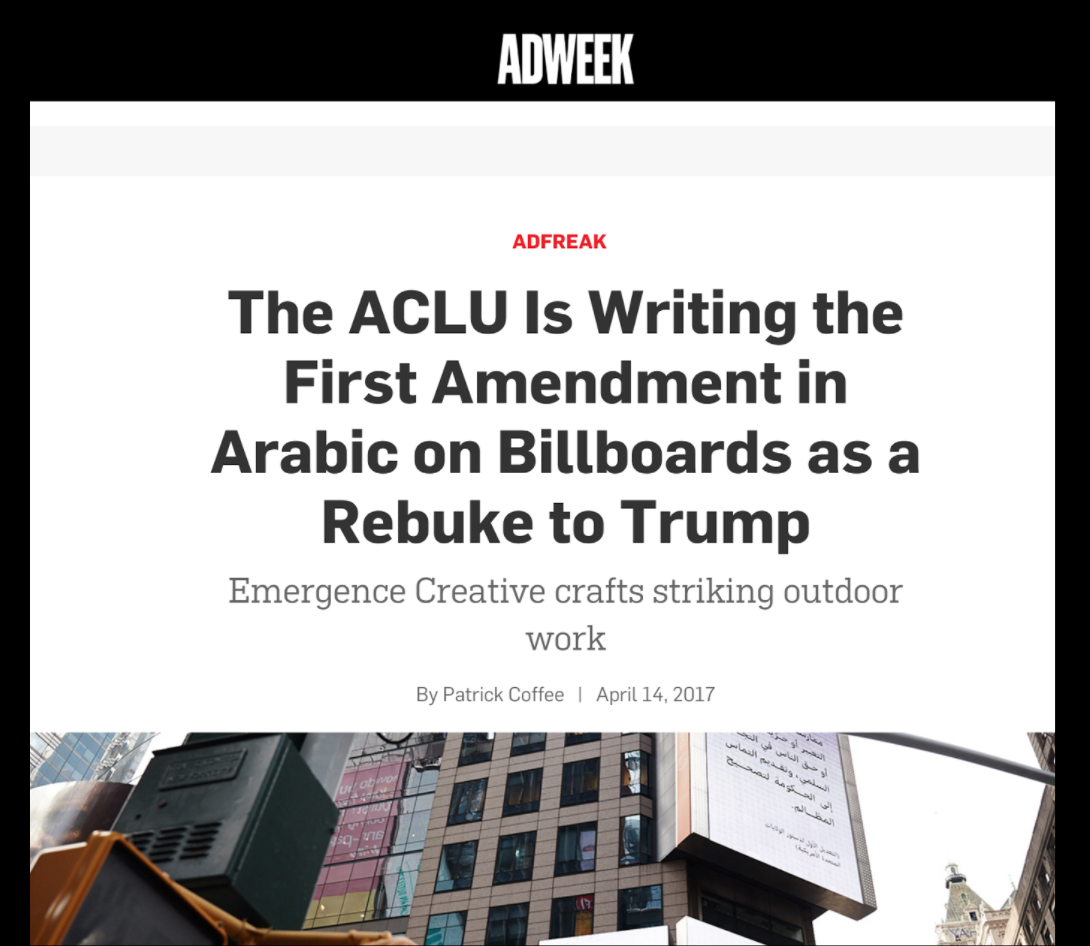 BRAND IDENTITY :: LOGO :: WEB
Smart Cities NYC was the first event of its kind, bringing together leading voices from business, government, and the social sector to discuss the challenges and opportunities facing cities in the 21st century. Emergence Creative and its partners conceived, promoted, and produced this unprecedented event in spring of 2017.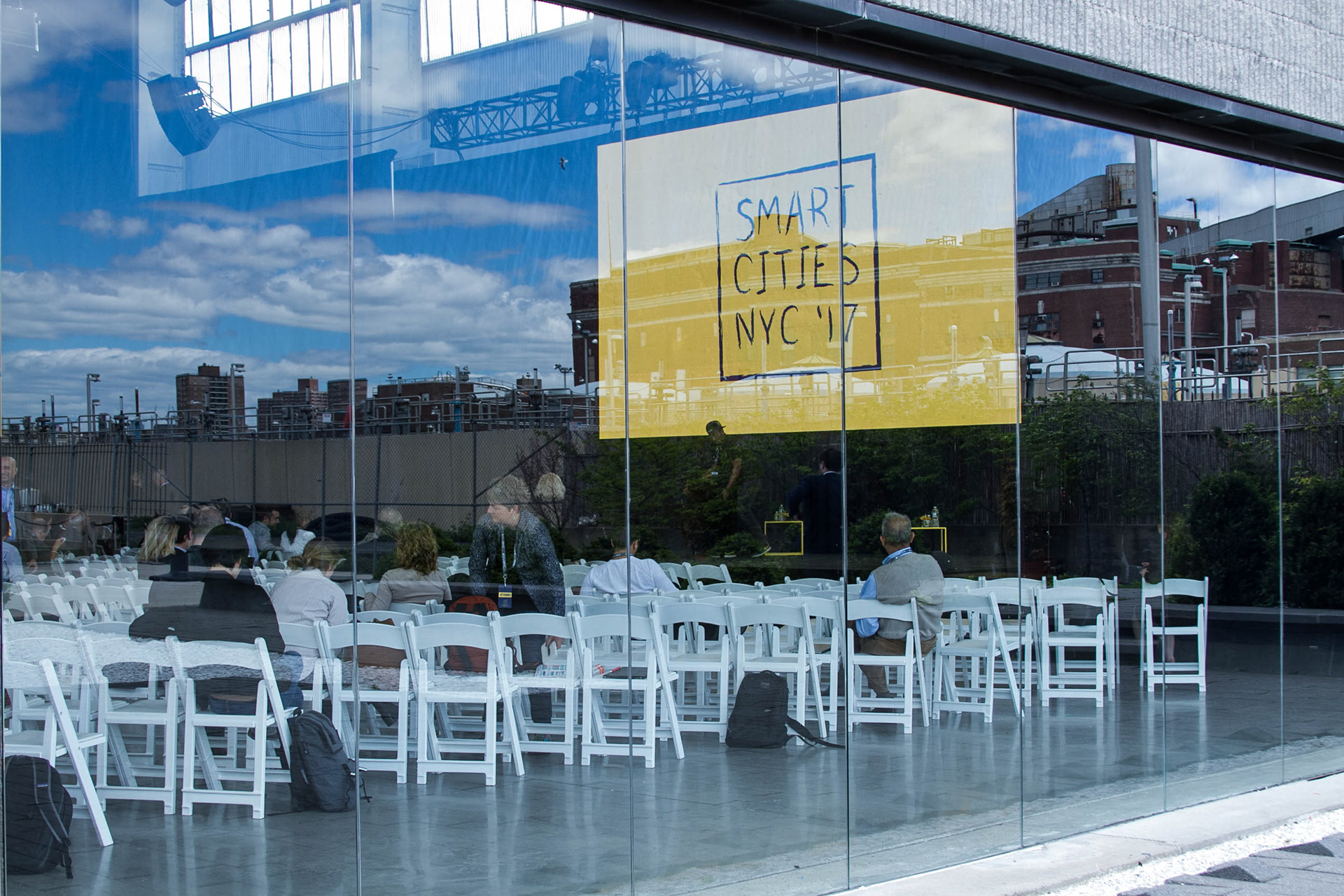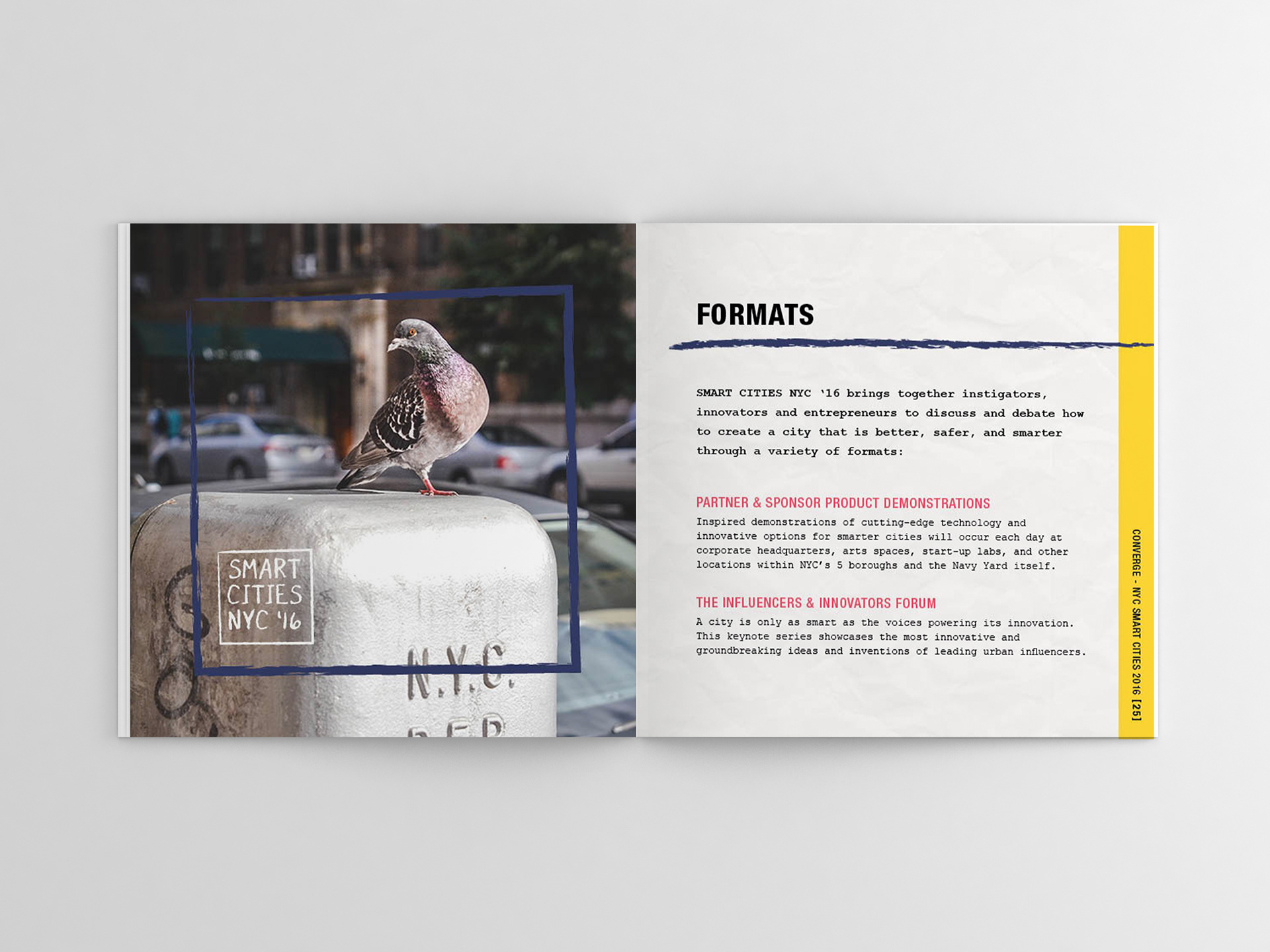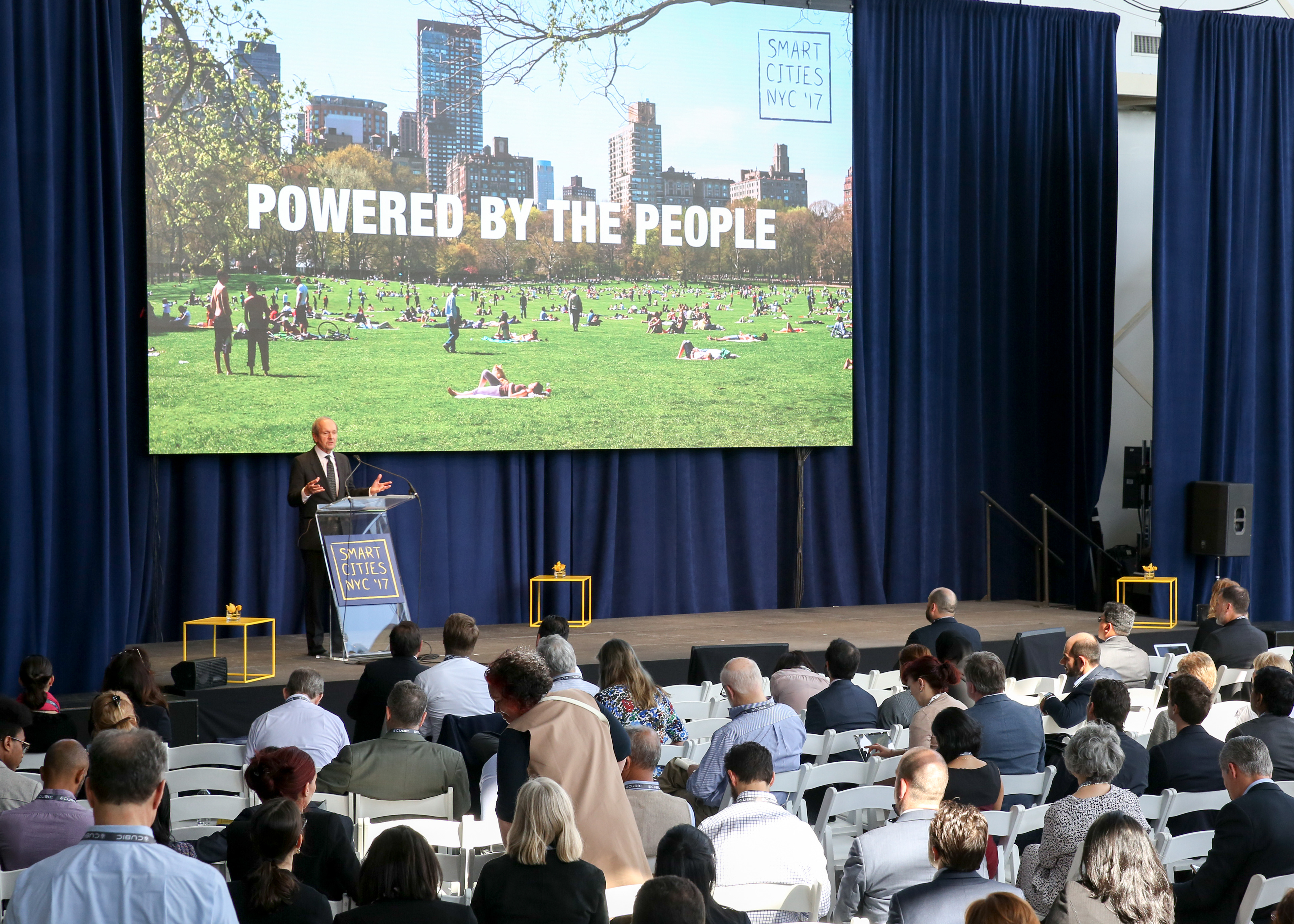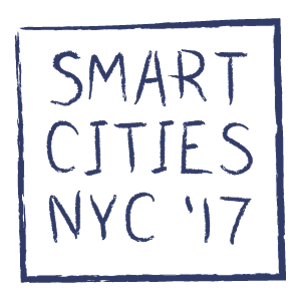 BRAND IDENTITY :: LOGO :: WEB
citiesRISE is a global platform that will mobilise collaboration, innovation, and investment in mental health. By engaging a global network of cities to pursue partnerships and initiatives at local, national, and international levels citiesRISE seeks to bring about systemic change in mental health and well-being.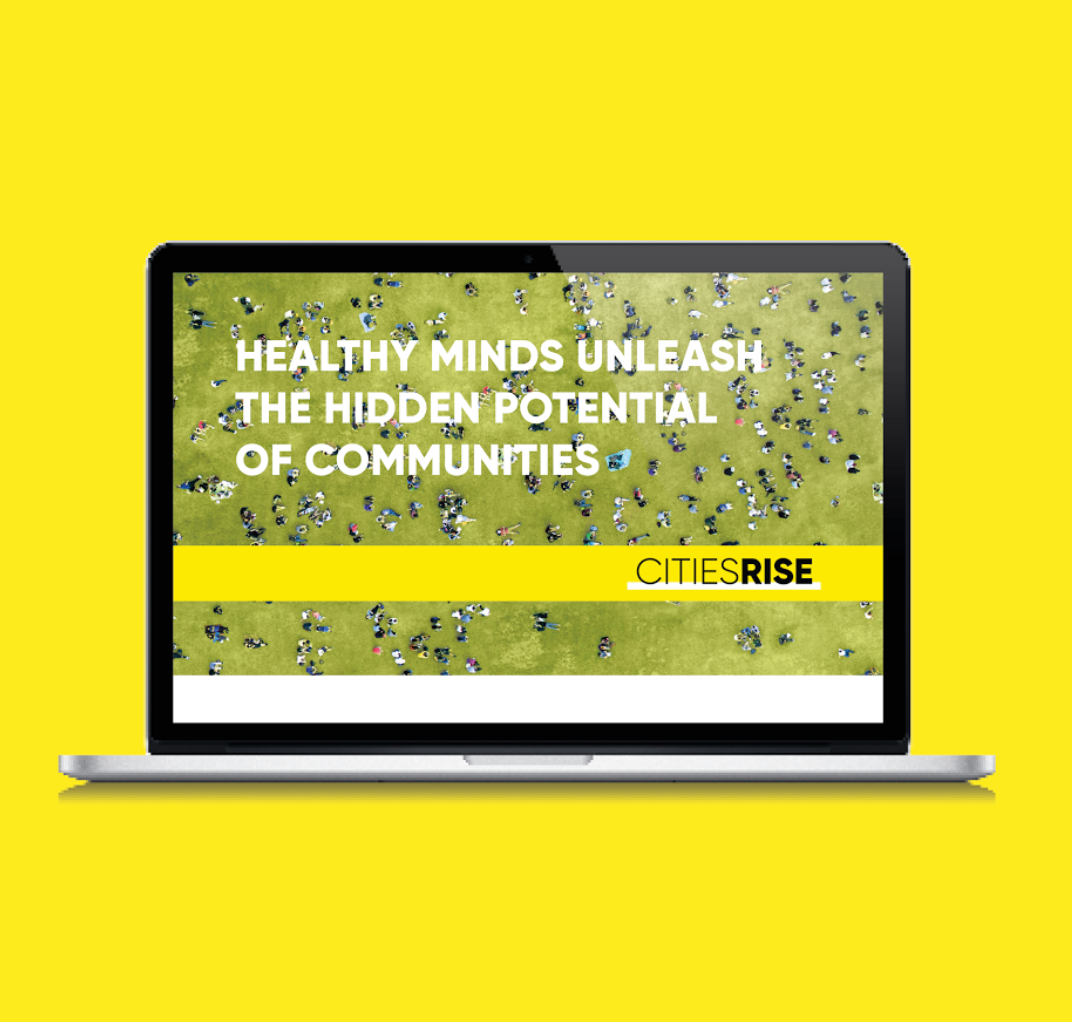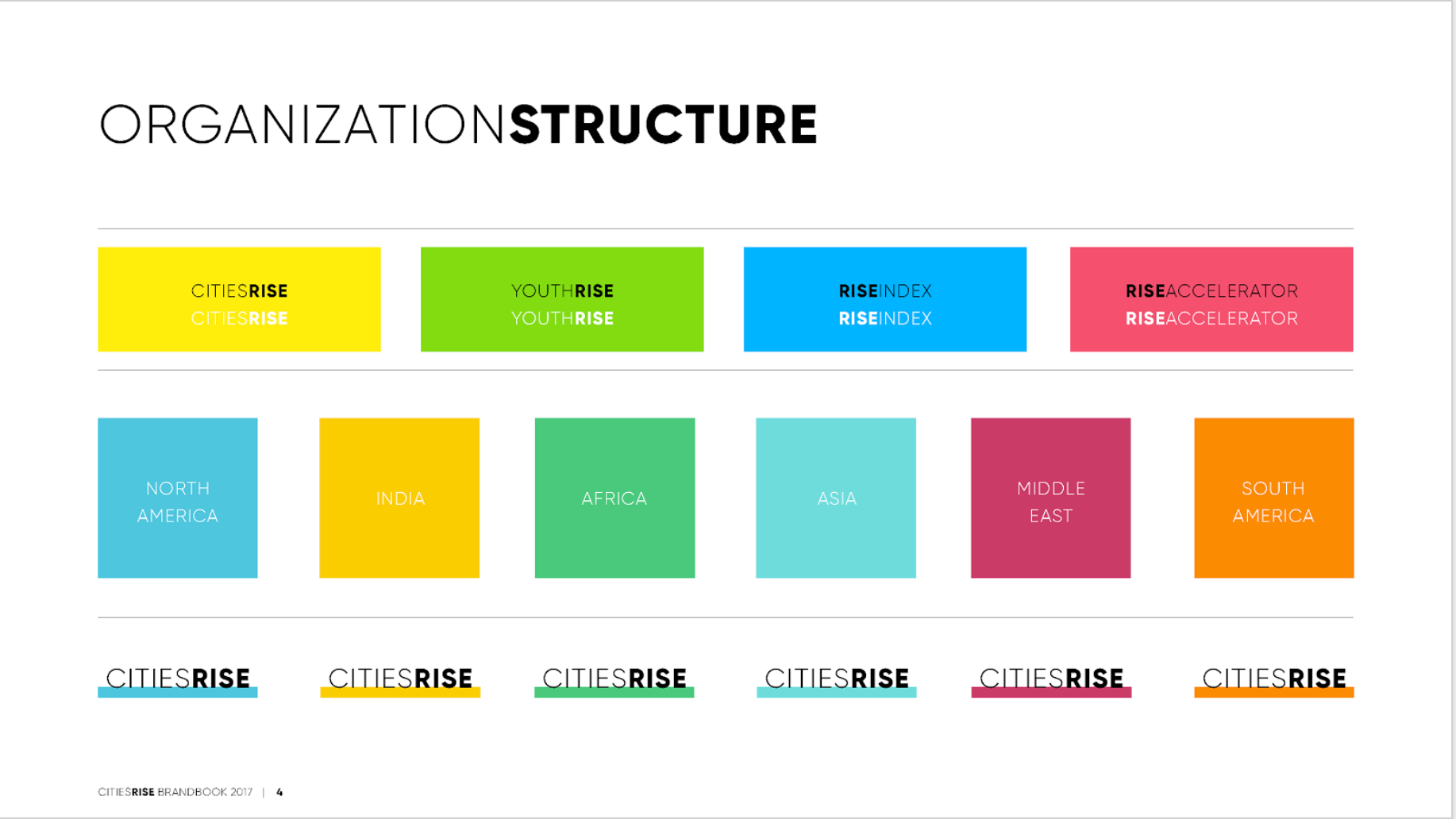 BRAND IDENTITY :: WEB
Convergence is a platform that brings together public and private capital to invest in economic, social, and environmental development in emerging and frontier markets. Our target audience is private-sector financial professionals and investors.