MICHELLE TERAN
BOOK DESIGN :: EXHIBITION DESIGN 
FOLGEN
After a succefull exhibition in Berlin and several performances all over Europe, the project has been bundled in an archive book. Folgen has been presented at USF Verftet in Bergen, Norway.
Michelle Teran's installation, Folgen (2011), draws on the existing narratives of amateur video makers found on YouTube to build a multi-layered media landscape of Berlin. Her subjective approach combines fragments of images and sound from the videos with her own narration, using the traces video makers have left in the public sphere of the internet to follow people throughout the city. A large table, roughly shaped like the city of Berlin is covered with drawings, texts and documentation from videos. It emerges as a temporary tactile media archive and becomes a physical environment for the re-playing of personal histories, which are then performed by the artist.
THE CITY IS CREATIVE
This tattoo theme based mural was captured and posted as a stop-motion movie on YouTube. Here it became part of a project by Michelle Teran, named The City is Creative. In this project she searched for creative YouTube posts situated in the city of Eindhoven, which fromed the input for her exhibition on the Flux-S festival.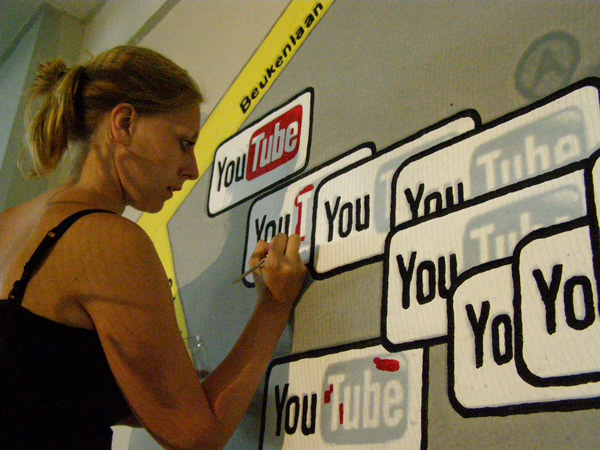 Bergen 
In 2014 Michelle Teran had her overview exhibition in Bergen, Norway. 
MURCIA
"Buscando Al Sr. Goodbar" by Michelle Teran is a journey through Murcia, Spain that involves a search for the locations and authors of various YouTube videos produced in the city.